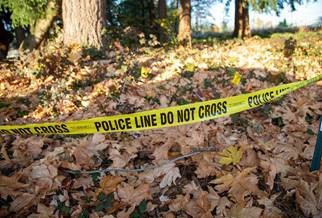 The goal of the Investigations Division is to provide superior investigative services to solve a crime and enhance the quality of life for the citizen of the Tulalip Reservation. The Investigations Division is led by a Commander, staffed with a Sergeant, Detectives and an Evidence Technician. Detectives conduct thorough and in-depth criminal investigations by locating persons of interest, conducting interviews of victims, witnesses, and suspects. Detectives author and serve search or arrest warrants and testify in court cases.
Detectives work with officers of the Patrol Division to identify and apprehend criminal offenders, with a strong emphasis on the investigation of major crimes, through cooperation, both divisions operate efficiently to resolve cases.
Detectives work in partnership with other law enforcement agencies building positive relationships. Additionally, Detectives are members of the FBI Safe Trails Task Force. The purpose of the Safe Trails Task Force is to unite the FBI with other federal, state, local, and tribal law enforcement agencies in a collaborative effort to combat the growth of crime in Indian Country.
Detectives may investigate or be involved in:
Narcotics investigations
Major crimes
Crime scene investigation
Crimes against children and the elderly
Crimes against persons
Domestic violence
Gang and graffiti crimes
Missing persons
Property crimes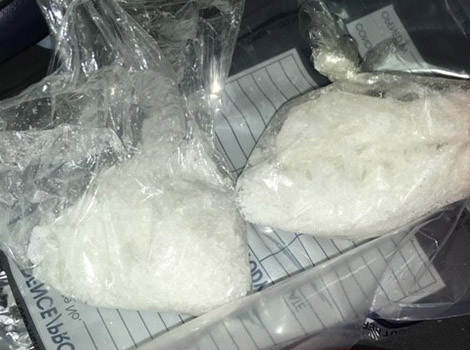 Drug Task Force
The mission of the Tulalip Drug Task Force is to work proactively and collaboratively with community partners to eliminate illegal drugs on the reservation with professionalism, integrity, responsiveness, and dedication.
Our goals:
Identify, investigate, and disrupt or dismantle drug trafficking organizations working in and through the Tulalip Reservation
Conduct investigations of neighborhood and community drug problems and complaints
Promote inter-agency cooperation relating to drug investigations
To promote interdisciplinary collaboration in fighting drugs in our community
Collect, analyze and disseminate intelligence information about illegal drug activities on the reservation
Be a resource for community partners and other agencies regarding illicit drugs, their use and the drug subculture
To report suspected drug activity, you are encouraged to call the drug tip hotline at 360‑716‑5990 or text "TPD Tips" to 30644 and then submit your tip. To submit a tip online, click here.
You don't have to identify yourself if you wish to remain anonymous. We appreciate your assistance in helping the Tulalip Tribal Police Department fight problems caused by drug addiction.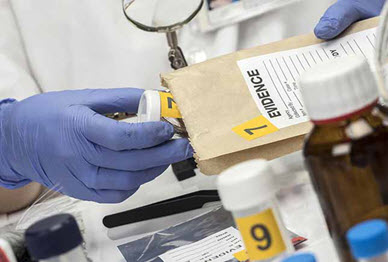 Evidence
The Evidence Unit safely stores, protects, accounts for, and disposes of seized, abandoned or recovered property or evidence retrieved from a crime scene.
Evidence plays a vital role in criminal investigations. TPD's Evidence Technician will process, maintain, and document the handling of evidence using a Chain of Custody. Not only does the Chain of Custody help establish elements of the crime, but it can also help identify a victim or a perpetrator. When a case goes to trial, a judge and jury rely on evidence to decide a defendant's guilt or innocence.
Common types of evidence include:
Photographs
Videos
Blood
DNA Samples
Documents
Articles of Clothing
Digitally Stored Data
If you have any questions about retrieving seized evidence or found property, please call 360-716-5968.
Click here to complete the Property/Evidence Request Form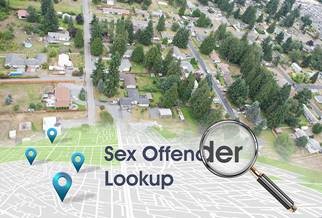 Sex Offender Monitoring Program
The Tulalip Tribal Police Department Sex Offender Registration and Notification Act (SORNA*) Program
The Sex Offender Monitoring Unit is led by the SORNA Program Manager, who is responsible for managing and registering sex offenders as well as handling all of the day to day operations of the Tulalip Tribal Police Department Registered Sex Offender Program.
Protecting the community from sex offenders is of the utmost importance to the Tulalip Tribal Police Department's SORNA program. Information that is relevant and necessary to protect the public and to counteract the danger created by a particular offender is released to the community under the sex offender registration Tulalip Tribal Code.
This can include those sentenced for sex or kidnapping offenses, sexually violent predators, sexual psychopaths, offenders found not guilty because of insanity, and any person found incompetent to stand trial and subsequently committed.
The extent and content of the disclosure of relevant and necessary information shall be related to:
The risk the offender poses to the community.
The location where the offender resides, intends to live, is regularly found, or is employed.
Impacted community members need information that protects their interests and safety.
The Tulalip Tribal Police SORNA Unit uses an online sex offender registry, which shows where in your neighborhood sex offenders live, along with other information.
SORNA also meets with sex offenders in the community every 90 days for an in-person interview and with the transient / homeless every Monday morning. Every December, photos of offenders are updated.
*SORNA stands for Sex Offender Registration and Notification Act and was established by
Title I of the Adam Walsh Child Protection and Safety Act of 2006.