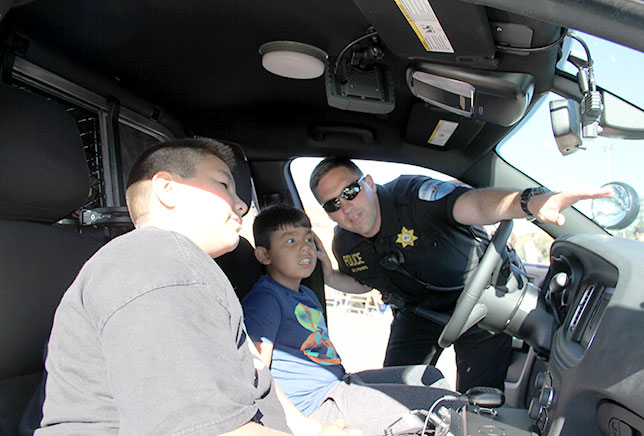 Patrol officers' primary duty is to provide public safety, patrol the reservation, investigate crimes and serve arrest warrants. They also transport prisoners, control disturbances, and participate in a variety of other emergency and routine activities. They are the initial response to any call that comes in for service. Patrol officers secure crime scenes or traffic incidents. The Patrol Division is led by a Commander, staffed with Sergeants and Officers.
Core responsibilities include:
Proactive policing with a focus on partnering with the community
Prevention and detection of crime
Protection of life and property
Apprehension of offenders
Resolution of domestic and other disturbances
Control and enforcement of traffic at community events
Bring situations under control
Enforcement laws
Collision investigation/traffic enforcement
Officers have a strong knowledge of the Tulalip Tribal Codes, modern policing principles, and also have extensive training in police work.
Importantly, they work hard to keep channels of communication open between the department and tribal members.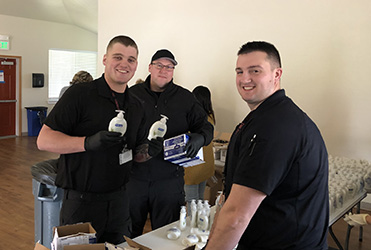 Community Outreach
An important part of the Tulalip Tribal Police Department's policing strategy focuses on building strong partnerships and working cooperatively with the community to help identify and resolve issues that affect tribal members and the reservation. A crucial component to support in closing serious crimes is creating an environment in which community members are comfortable sharing case information with the police. Through new and existing programs, the department is strengthening its ties to a variety of groups and providing innovative ways for the police and community to open up even more lines of communication.
Core Objectives:
Break down barriers between youth and police
Create and expand programs to divert youth from the criminal justice system
Encourage the involvement of parents
Work collaboratively across districts and with outside agencies to find solutions to social and community issues
The Police Department is always working to be more approachable and visible. Some of the things they are currently working on are:
Cleanup of homeless camps with the help of the Public Works Department
Bringing resources to tribal members in those camps who are homeless or drug addicted
Referring non-tribal members to county resources
Interacting with youth at the Boys and Girls Club and the youth center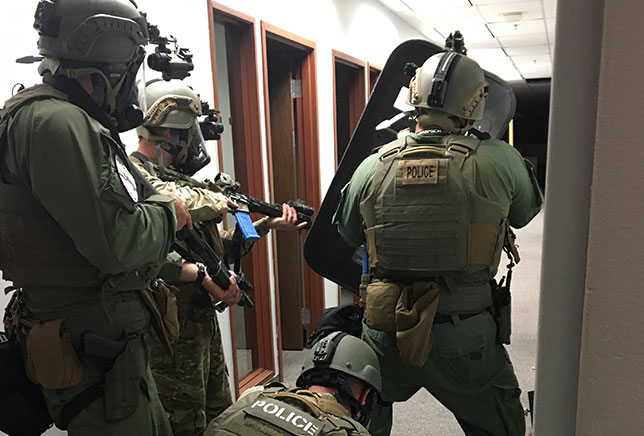 EMERGENCY RESPONSE TEAM
The mission of the Emergency Response Team is to support both patrol and investigations with a tactical response to critical incidents.
The Emergency Response Team trains extensively and is operationally ready to respond to critical incidents. In case of an incident, they are prepared to fulfill their roles, which they take very seriously. The Emergency Response Team is a specialized supplemental function of the Tulalip Tribal Police Department.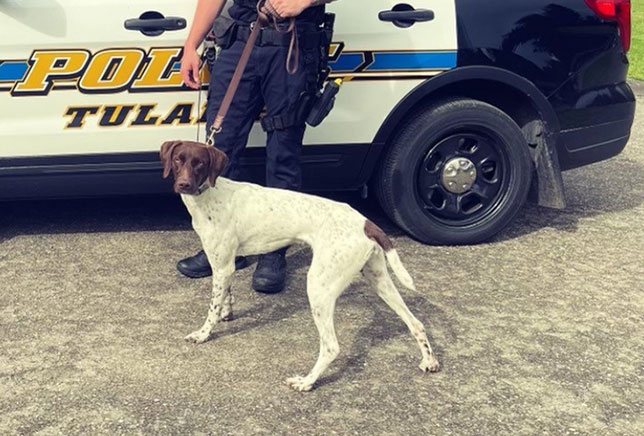 K-9 Unit
The Tulalip Tribal Police Department's K-9 Unit focuses on eradicating the presence of drugs and drug-related activity in the Tulalip community. Determined, loyal, and thorough, TPD's K-9 Officer Tipper takes to the field with his human partner, TPD Officer Wilcox, to keep the Tulalip community free from drugs.
K-9 Officer Tipper is a detection dog explicitly trained to locate illegal drugs. Detection dogs are used in police work and security, but also in emergencies and medical capacities to detect blood, explosives, human remains, and even detect diseases in humans. A K-9/human partnership is closer than most. In addition to all the time they work together, the dogs also live with their partners. It's all part of the job.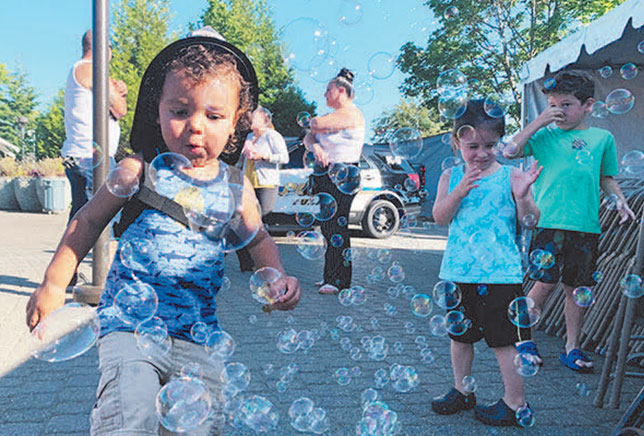 School Resource Officers
Youth outreach is a priority of the Tulalip Tribal Police Department. The School Resource Officers and the school staff work closely to provide a safe environment for children.
During the school year, TPD partners with the Betty J. Taylor Early Learning Academy, Quil Ceda Tulalip Elementary, Tulalip Heritage High School, and the Tulalip Boys and Girls Club to give presentations to schools or meet with classes to talk about safety issues. The focus of the program is to allow police and young people to work, learn, and have fun together.
The Tulalip Tribal Police Department is very focused on fostering positive relationships and open lines of communication with youth in the community.