Missing Person - Mary Ellen Johnson-Davis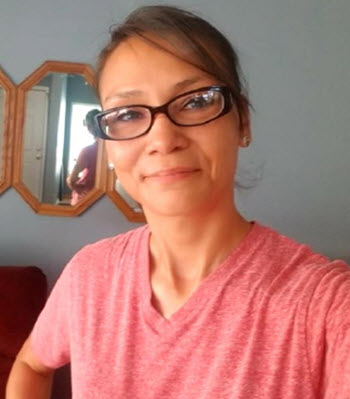 DOB 08-31-1981
$60,000 REWARD
The Tulalip Police Department would like your help in locating a missing person. Mary Johnson, age 40, was reported missing by her husband on December 9, 2020. Mary was last seen walking on Firetrail Road (140th) Tulalip, WA, on 11-25-2020. Mary had arranged to meet a friend on Firetrail for a ride to Arlington. She never arrived at her destination. Mary has not been in contact with her family or friends.
Mary is 5'6", 115lbs, and an enrolled member of the Tulalip Tribes. She has black hair and brown eyes, a scar across her nose, and a birthmark on the back of her neck. She also has a sunburst tattoo on her upper right arm.
The FBI and Tulalip Tribes are offering $10,000 and $50,000 rewards for information leading to the arrest and conviction of those responsible for Mary's disappearance. If you have any information on the whereabouts of Mary Johnson, please get in touch with Tulalip Tribal Police at (360) 716-5918. Case #20-3063.